Umpire Uniforms
---
Umpire Uniforms:
In umpiring, your appearance is the first thing that players, coaches and fans see. It is imperative to always "look the part".
Below are examples of the proper uniform for the umpire.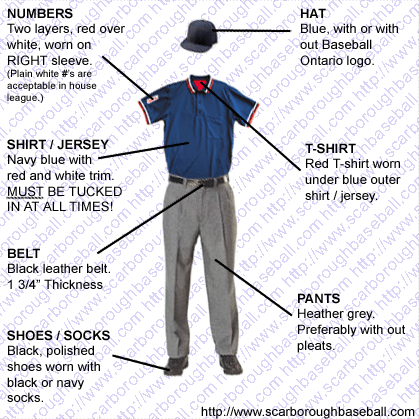 Note: For local umpires, numbers on the sleeves are NOT neccessary or even recommended.
Black jerseys with white trim are now the official colors for Baseball Alberta umpires, though navy jerseys are still acceptable. You may see more experienced umpires wearing other colors such as cream and powder-blue jerseys. These jerseys also normally have the Baseball Canada crest and are worn by Level 4 and Level 5 accredited National umpires.