Challenger Program
General Information
---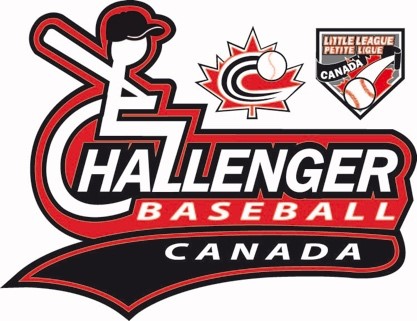 In 2018, An Exciting New Baseball Program Is Coming to SHERWOOD PARK!
Challenger Baseball
What is Challenger Baseball?
Challenger Baseball is an adaptive baseball program designed specifically to empower children and youth living with cognitive and/or physical disabilities. The program is designed to teach these children and youth the core life-skills inherent to baseball, including: teamwork, communication, determination, resiliency, inclusion, support and courage. This unique partnership between Baseball Canada, Little League Canada and Jays Care Foundation and now SPMBA, is creating opportunities for more children to be a part of a team.
With the help of Able-bodied "Buddies" who are assigned on a one for one basis for each participant, Games are played in a safe environment where the focus is on having fun instead of keeping score. The program is offered for kids aged 5-18 and will be organized by Sherwood Park Minor Baseball Association and will be supported as part of it's regular baseball programming.
For more detailed information on the program, please go to the links provided below.
The program is open to children from Sherwood Park, Ardrossan, Strathcona County and also surrounding towns/cities as well. We do not want to turn any children away. Please pass the information on to anyone you think would be interested in this program.
We ask that if you are interested in this program to email us and register your interest with us. There is no obligation. Simply click here and send an email to the Challenger Baseball Coordinator providing your Name, Address, Telephone number and age of your participant. We will add you to our contact list and keep you up to date on activities as we prepare our program for 2018.
We encourage everyone who as a child with cognitive and/or physical disabilities to come out and see what the program is about before deciding if the program is for them or not.
For more information, please contact:
Rick Bourne
Coordinator, Challenger Baseball
Sherwood Park Minor Baseball Program
780-918-4742
Information and registration night
Information Links:
Challenger Baseball Canada - www.challengerbaseball.ca
Jays Care - http://toronto.bluejays.mlb.com/tor/jays-care/programs/challenger-baseball/
Baseball Alberta - http://www.baseballalberta.com/content/challenger-baseball